Product Demonstration Video |

Product Video Company
Aspect media international Ltd produce engaging professional product demonstration video throughout the UK. We provide a full product video production service from initial concept to completion. 
Above, you will find a series of promotional product videos we filmed and edited for "Tufcoat" and sister company "Boatcoat". These two companies wanted to illustrate how their product can be effectively applied to a number of key applications. The product video production helped show new customers the benefits and features of their product throughout the video.
Also above, you will find a product demonstration video we filmed and edited for "Kleanstone", showcasing the features and benefits of their cleaning machines. 
Professional Product Video Production - Nationwide
AMI provide a full product  video production service, including product photography, which helps show case your products to potential and existing clients. We are a video production company that can produce your product video in full high definition, wide screen.
Your company can use a product demonstration video to impress, inform and excite new customers, by visually demonstrating the benefits of your product. We produce stunning affordable product demo videos for websites and companies throughout the UK.
Why not show case your latest range of products with a professional product demonstration video for your website? Describe and present the uniqueness of your product and watch those sales figures climb. We film product demonstration video for websites, youtube, exhibitions & presentations, mobile applications and DVDs in high definition. The video narration is clear and interesting with suitable music which flows throughout the video production.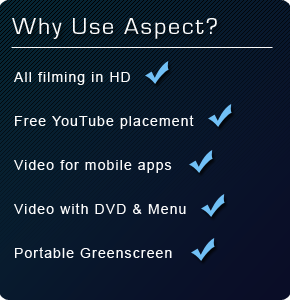 Quick Contact